---
Job description
(Tenure Track with focus on education: 60% teaching, 20% research, 20% organization and management)
The Faculty of Technology Policy and Management invites candidates for a Tenure Track position as an assistant professor within the Systems Engineering Group. The focus of this position is on complex systems modelling and design with a particular focus on teaching at both the BSc and MSc level.
This position involves;
– active contribution to the educational programmes of the department both as a teacher and a leader
– research in the field of Complex Systems Design and Modelling (e.g. participatory modelling, multi-modelling, agent-based modelling)
– creating and maintaining a national and international academic and professional network.
For more information:
Vacancy: Assistant professor in Systems Modelling and Design (Tenure Track with a focus on education)
Career TPM, Join TPM
---
Prof.dr.F.M.Brazier will give a Keynote at the 7th IEEE International Symposium of System Engineering. Virtual, starts September 13th.
"Embracing complexity"
Complexity is a challenge with which all designers and engineers of complex socio-technical systems are confronted. This challenge is key to creativity and innovation and as such needs to be embraced and not throttled. As new materials, technologies, environmental considerations and insights emerge so does the realization that system designs need to be able to adapt during the course of their lifespan (and not only during the course of their development) to support participation of multiple (types of) actors and potentially evolving needs and desires. The values and mission on which a system's design is based are crucial and leading in this process. The need for new value-based approaches to system design and engineering are the focus of this talk.
Please enter the button to watch the keynote: Keynote Prof.dr.F.M.Brazier
---
ABSTRACT
Participation has been proposed to improve agricultural extension programmes in developing countries. This paper reports on experience with COCREATE, an approach to agricultural extension programmes that supports agricultural chain actors in self-directed learning in action research with smallholder farmers and local traders in Indonesia. This approach resulted in the changes in relation and task division between farmers and their local traders in the agricultural production and supply and chains, improved their market position and in new institutions.
Link to research article:
https://www.tandfonline.com/doi/full/10.1080/09614524.2021.1908229
---
15-04-2021 12:30 to 1:30 pm
Speakers:Karen Lancel and Hermen Maat (NL) and Prof. Frances Brazier (NL)
Moderator: Luz Mar González-Arias (ES)
Link to recording: https://www.youtube.com/watch?v=fGM_z_f2LZA
The third conversation is linked to Lancel/Maat's The Kissing Data Symphony, a work that brings together art, neuroscience, psychology, and sociology. Artists Lancel and Maat will reflect on the challenges of interdisciplinary collaboration with scientist Frances Brazier, full professor in Engineering Systems Foundations at the Delft University of Technology.
Artists and researchers, Karen Lancel and Hermen Maat based in Amsterdam are considered pioneers exploring the tension between embodied presence, intimacy and alienation, social cohesion and isolation, privacy and trust in posthuman bio(techno)logical entanglement with (non-)human others. They radically deconstruct and re-orchestrate automated biometric control technologies neuro-feedback and sensory perception, to create poetic Trust-Systems. www.lancelmaat.nl
Frances Brazier is a full professor in Engineering Systems Foundations at the Delft University of Technology, as of September 2009, before which she chaired the Intelligent Interactive Distributed Systems Group for 10 years within the Department of Computer Science at the VU University Amsterdam. She holds a MSc in Mathematics and a doctorate in Cognitive Ergonomics from the VU Amsterdam. Parallel to her academic career she co-founded the first ISP in the Netherlands: NLnet and later NLnet Labs. She is currently a board member of the NLnetLabs Foundation.
https://www.tudelft.nl/tbm/over-de-faculteit/afdelingen/multi-actor-systems/people/professors/profdr-fm-frances-brazier/
Morning programme moderator, is Dr. Luz Mar González-Arias, Professor of English Philology and head of the HEAL Research Group: Health, Environment, Arts and Literature at the University of Oviedo. A specialist in Medical and Environmental Humanities, she applies these theorizations to the poetry, narrative and visual arts of contemporary Ireland. She has so far published two monographs, as well as numerous articles in volumes and research journals on the representation of diseased and/or non-normative bodies.
https://fifa.uniovi.es/personal/pdi/-/asset_publisher/0018/content/gonzalez-arias-luz-mar;jsessionid=7C717CEC371154734A19561A42F554EF?redirect=%2Fpersonal%2Fpdi
Original article: http://www.laboralcentrodearte.org/en/actividades/laboral-art-science-talks
---
Last friday, section secretary Esther Holten departed for Curaçao as part of an initiative to provide support for acute medical care in the Dutch caribbean territories.
The full article (in Dutch) can be found here: https://www.extrahandenvoordezorg.nl/nieuws/extra-handen-voor-de-zorg-naar-curacao/
---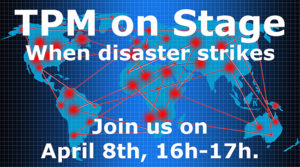 TPM on Stage: When disaster strikes
Speakers
• Aukje Hassoldt – Kick-off
• Indushree Banerjee – Fair emergency communication system
• Tina Comes – resilience and Pandemic & Disaster Preparedness Center
• Wendela Nooteboom – Emergency Response at TPM
• Natalie van der Wal – Evacuations
• Genserik Reniers – Safety culture
• Tatiana Filatova – climate resilience expert and new full professor computational economics at TPMContinue reading →
---
Save the date: 13 April 14u-17u Workshop Living Moon
Right after NASA's Mars rover Perseverance successfully arrived in a landscape that might have hosted Martian life, we would like to invite you to a first online workshop about the Living Moon initiative.
Living Moon aims to become a platform from where all kinds of activities related to sustainable living under harsh conditions can be launched. Among our first ideas is the construction of a so-called 'terrestrial analogue' of a lunar base on TU Delft Campus. This lunar base would be used to develop and test extreme circular technologies, for example in the fields of water treatment and food production.
Exploring concepts for sustainable moon habitats is more than just inspiring and exciting: technologies for life under extreme conditions are equally useful for our life on earth. For example, people who live at the bottom of the income pyramid face severe resource constraints, for which the circular concepts developed for space exploration could be a solution.
Living Moon will offer research and design opportunities for all of TU Delft's faculties and for various collaborative alliances and external partners. In the workshop we will bring together representatives from these parties to probe their appetite for this initiative. Current partners include SEMiLLA IPStar, representing the MELiSSA/ESA space programme, SEADS (Space Ecologies Art and Design), LDE Centre for Sustainability and Delft Bioengineering Institute.
If you are interested to join, please register and mark your calendar. You will receive the programme of the afternoon soon.
Looking forward to meeting you on 13 April, kind regards,
Ralph Lindeboom (TU Delft CEG)
Angelo Vermeulen (TU Delft TPM, SEADS)
Coen Hubers (LDE Centre for Sustainability)
Nienke van Bemmel (Delft Bioengineering Institute)
Rob Suters (SEMiLLA IPStar)
---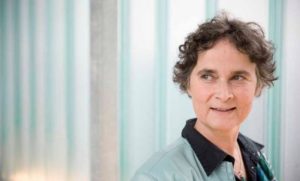 In deze rubriek Vrouwen in de Wetenschap krijgen vrouwelijke wetenschappers het woord. Hoe verliep hun carrière? Hoe ervaren zij hun positie als vrouw in de wetenschap? Deze week: Frances Brazier, sectieleider Systeemkunde van de afdeling Multi-Actor Systems, met als leerstoel Engineering Systems Foundations aan de Technische Universiteit in Delft. https://atria.nl/nieuws-publicaties/bijzondere-vrouwen/vrouwen-in-de-wetenschap-frances-brazier/
---
Invited talk: Aydin, N.Y., "An overview of critical infrastructure resilience: Methods, case studies and experiment-based analysis for transportation and water networks resilience" IEEE International Forum on Smart Grids for Smart Cities: AI for Smart Cities, 17-23 March, Virtual Forum:https://ieeesg4sc.org/
---
On 12th February, our PhD Candidate Geertje Slingerland will be interviewed about her research during the radio show 'Focus Wetenschap' on NPO Radio 1. She will talk for one hour about her insights into engaging citizens in their neighbourhood and the impact of participatory design on this process. The interview is live on the radio between 2:00 and 3:00 am and will be featured in a podcast episode, to be listened back at a more convenient time.
For more information on the radio show and podcast series: https://www.nporadio1.nl/podcasts/dekennisvannu
---