This page contains an overview of current projects.
An overview of finished projects can be found here.
ADREM
ADREM: Adaptive clustering for Decentralized Resilient Energy Management, DST-NWO joint research project on "Smart Grids"
Homepage:www.adrem-project.org
Partners: TU Delft, CWI, IIT Kanpur, IIT Delhi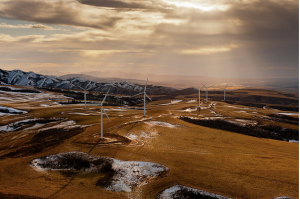 Distributed Energy Resource (DER) management based on adaptive clustering approaches to support local self-optimization and self-healing of the smart grid, is the challenge this project between India and the Netherlands addresses. To deal with power deficits and contingency challenges, consumers and producers together take responsibility for the balancing required to match energy needs and energy availability, by negotiating dynamic service level agreements (SLAs) in advance, within clusters. Cluster membership and SLAs are continually (re-)negotiated due to changes in the environment, the (forecasted) availability of energy resources, the overall energy market, but also participants' (both consumer and producer) forecasts of their own needs and possibilities. This allows for local, decentralised S/D management based on SLAs, reducing complexity on a wider scale; and it provides the basis for stability of the power system through reconfiguration.
TU Delft staff involvement: dr. Martijn Warnier, prof. dr. Frances Brazier
PhD student: Selma Causevic, MSc
---
Design of energy communities with participatory co-creation research
Energy systems globally are going through a radical transition in order to halt the impacts of climate change. To help with the energy transition, deployment of distributed energy resources (DERs), such as solar panels, wind turbines, energy storage technologies, etc., are regarded a promising solution. Deployment of DERs at the local level can be realized through energy communities, which involve citizens' active participation in energy systems by investing in, producing, selling renewable energy, as well as providing flexibility from renewable energy.
Despite their numerous benefits, it can be challenging to form these energy communities since they heavily depend on citizen participation. These citizens might have various motivation to be involved or not in these communities. For instance, financial benefits might play a significant role for some citizens, whereas some might have environmental concerns. Moreover, these citizens also rely on each other to form these communities. Therefore, having sense of community and trust can influence their willingness to participate. Another aspect is the allocation of costs between the participants of energy communities since a fair distribution of investment and operational costs is essential to attract citizens.
The aim of this project is to form/design energy communities by engaging citizens to create solutions to the existing challenges resulting from their situation. For this purpose, a participatory co-creation approach is used to assess whether the co-created solutions can result in a successful design of energy communities.
TU Delft staff involvement: Ir. Ö. (Özge) Okur
---
Multilevel Governance for Urban Resilience
The project takes a case study approach to analyse multilevel governance arrangements in sociotechnical transformations of Dutch critical infrastructure (CI) systems. The study gives new insights on how multi-actor relations are shaped across various governance levels, and how they guide CI transformations for urban resilience. The research findings provide a new framework and next practices for policy makers and planners to support them in management of complex governance relations in CI transformations.
This project has received funding from the European Union's Horizon 2020 research and innovation programme under the Marie Skłodowska-Curie grant agreement No 707404.
Partners: The City of Hague
TU Delft staff: dr. Justyna Tasic
---
Non-intrusive Empowering Solutions and Technologies for Older people to Retain Everyday life activity (NESTORE)
Non-intrusive Empowering Solutions and Technologies for Older people to Retain Everyday life activity (NESTORE)
Homepage: https://nestore.ro/web/ns/
Partners: Politecnico di Milano, Flextronics Design SRL, Consiglio Nazionale delle Ricerche, Fundacio Eurecat, Ropardo SRL, University of Applied Sciences and Arts of Western Switzerland, University of Barcelona, Fundacio Salut i Envelliment, AGE Platform Europe AISBL, Sheffield Hallam University, La Meridiana Due Societa Cooperativa Sociale, University of Zurich, Neosperience SpA, A. Hogendoorn Management en Advies BV, Loughborough University
NESTORE main objective is to develop an innovative, multi-dimensional, cross-disciplinary and personalized coaching system that supports older people to maintain independence by encouraging them to become co-producers of their wellness. For this purpose, a virtual coach will be developed that uses different techniques, i.e. 1) natural dialogue with the user, 2) tangible interfaces for self-reflection and behaviour change, 3) social and environmental support through the social platform, 4) mixed reality serious games, and 5) apps for self-monitoring.
TU Delft staff: prof. dr. Frances Brazier, dr. Stephan Lukosch, dr.ir.Iulia Lefter
PhD student: Isabelle Kniestedt, MSc
---
Participatory Place-making in Cities
In the Participatory Place-making project, we study approaches that enable local city actors (professional and non-professional) to jointly design, discuss, develop, and implement (socio-technological) interventions for place-making in urban spaces. These approaches are inspired by participatory design and explicitly involve different city stakeholders: adults, teenagers, and children; formal and informal actors.
The aim of the research is to understand the foundations, mechanisms, and core principles of participatory place-making in cities. The insights gained are relevant for, and applicable to, other complex city processes (e.g. the energy transition) that require collaboration and understanding between all city stakeholders.
The project involves collaboration with partners in The Hague, Rotterdam, and Cork (Ireland) Project partners: TU Delft, Gemeente Den Haag, Veldacademie Rotterdam, CBS de Akker, Cultureel Denkwerk, University College Cork.
PhD student: Ir. G. (Geertje) Slingerland
---
SamenMarkt
Homepage:
www.samenmarkt.nl
Partners: TU Delft, InHolland, Wageningen University
Under the name SamenMarkt® (www.samenmarkt.nl), Inholland University of Applied Sciences and TU-Delft, together with Wageningen Economic Research and the professional field, conduct research into the current functioning of the supply chain and the market.
TU Delft staff involvement: Prof. dr. Frances Brazier, Dr.ir. Iulia Lefter
PhD student: Ir. Marinus van Haaften
---
STW Citius Altius Sanius
The prevailing lifestyle in the Western world (immobility, unhealthy eating, smoking and drinking habits) is an important factor in the etiology of many chronic diseases. Physical activity through sport participation helps to reduce this risk, but introduces new risk factors associated with exercise related injuries. The aim of the program "Citius, Altius, Sanius" is to stimulate people of all performance levels to engage in and sustain physical activity through sports and fitness, improve their performance and prevent injuries by providing informative and motivating information using advanced sensor and data science techniques (https://www.tudelft.nl/en/2017/tu-delft/six-million-euros-in-research-funding-to-develop-technology-that-prevents-sports-injuries/)
Our focus is on providing feedback that works to athletes. Feedback is crucial to inform and motivate athletes, so as to achieve behavioural change in the short and long run. Feedback has to be about the performance, e.g. using avatars (virtual reality), visualized information to improve movement execution (augmented reality) or auditory or tactile cues, to show previous performance, or relative performance with regard to the peer group. Feedback has also to be provided to control the risk of injury. If the injury probability is increasing rapidly, a new individualized training protocol will be advised, or even quitting the training or match.
---
The Future Ground: Urban Planning under climate uncertainty
"Plans are (maybe) useless, but planning is indispensable." My research focus is to explore and develop a methodology for urban planning under climate uncertainties. I primarily work with two contrasting cities of the Global north and south: Amsterdam and Mumbai. I bring together my training and experience as an architect and urban planner to develop a collaborative approach combining design thinking and model-based decision support to develop the methodology. My research process includes development of a spatio-temporal framework for long-range planning, conducting interviews with planning practitioners and simulation of future land-use scenarios under changing climate conditions. I am a licensed architect in India and have worked on multiple design commissions. Until 2019, I was part of the team developing the global Coalition for Disaster Resilient Infrastructure.
PhD student: S. (Supriya) Krishnan
---
TU Delft Evacuation Performance: Standardising Assessment (TUDEP)
Background
There currently exists no central detailed reference source for evacuation data; therefore, it is difficult for safety professionals and policymakers to learn from and disseminate best practices and ensure that drills are designed and executed consistently and effectively. Researchers and practitioners need to agree on standard metrics and data structures and establish a common data-sharing platform, ensuring that confidentiality and ethical requirements, regional contexts, and commercial sensitivities are observed.
Aims and objectives
The project aims are: (1) to achieve consensus on standard metrics and a protocol for evidence-based assessment of occupant evacuation performance at TU Delft Campus (during drills and real-life evacuations) and (2) to share information and best practices on drills and evacuations via an online repository. The objective is to design evacuation drill metrics and data structures for TU Delft Campus.
This will include: (1) interviewing the emergency response teams of each building on current best practices and bottlenecks; (2) designing standard metrics and data structures for all campus buildings to record evacuations and drills, preparing for data sharing with researchers and safety practitioners, (3) either using existing devices or equipping one to three buildings with movement tracking devices (such as footfall sensors/RFID trackers on people + beacons) in combination with existing or new camera's; (4) tracking different data and metrics of evacuations and evacuation drills over a period of 6-12 months.
TU Delft staff: dr. Natalie van der Wal (PI)
---